40 athletes . 320 miles . 3 days
History
The Ultraman World Championships is an athletic odyssey of personal rediscovery; as such, it is the next step in the endurance challenge of being human. Covering a total distance of 320 miles (515 kilometers), on the Big Island of Hawaii, it requires that each participant complete a 6.2 mile (10 K) open ocean swim, a 261.4 mile (421 K) cross-country bike ride, and a 52.4 mile (84 K) ultra-marathon run, the distances being determined by the size of the Big Island.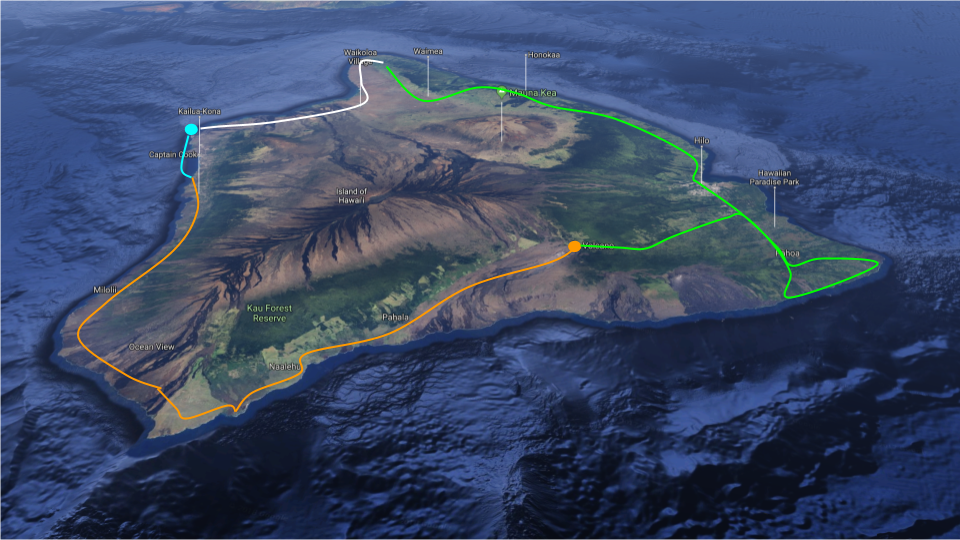 The first Ultraman Triathlon was held in 1983 on Hawaii Island and was organized by Curtis Tyler, Alex Smith, and Conrad Will. Among the group, Curtis Tyler served as original race director with the goal of having more than just a competition but an event which focused on the guiding principles of Hawaiian culture…. "aloha" (love), "ohana" (family), and "kokua" (help). In 1992, ] Tyler turned over Ultraman to Jane Bockus on the condition that there never be prize money. Jane Bockus, often referred to as "UltraMama", has kept the event the same with the exception of a course change in the years 2001 & 2002 when it started and finished each day in Kailua-Kona .
In 1993, a second Ultraman was organized in Canada (Penticton, British Columbia) which served as a qualifier event for the Ultraman World Championships until 2014. Additional qualifying events have included Ultraman United Kingdom (2011-2013), Ultraman Australia (2015-2017) and Ultraman Florida which began in 2014 and continues to be a qualifier.
As of 2017, the race director baton has been handed from Jane Bockus to her long time assistant, Sheryl Cobb, ensuring the continuation of the principles of Aloha, Ohana and Kokua.